Published
How To Customize Drapery Hardware Online
Until now, customizing advanced drapery hardware and window treatment applications has been a manual process. You either had to fax in a complicated order form or call in your order. Now, that's changed with the introduction of our Wizards.
We have spent the better part of two years working to develop product wizards so that you may customize drapery hardware online. From Traverse Rods to French Rods, our wizards guide you through the process — eliminating mistakes and ensuring you receive exactly what you want.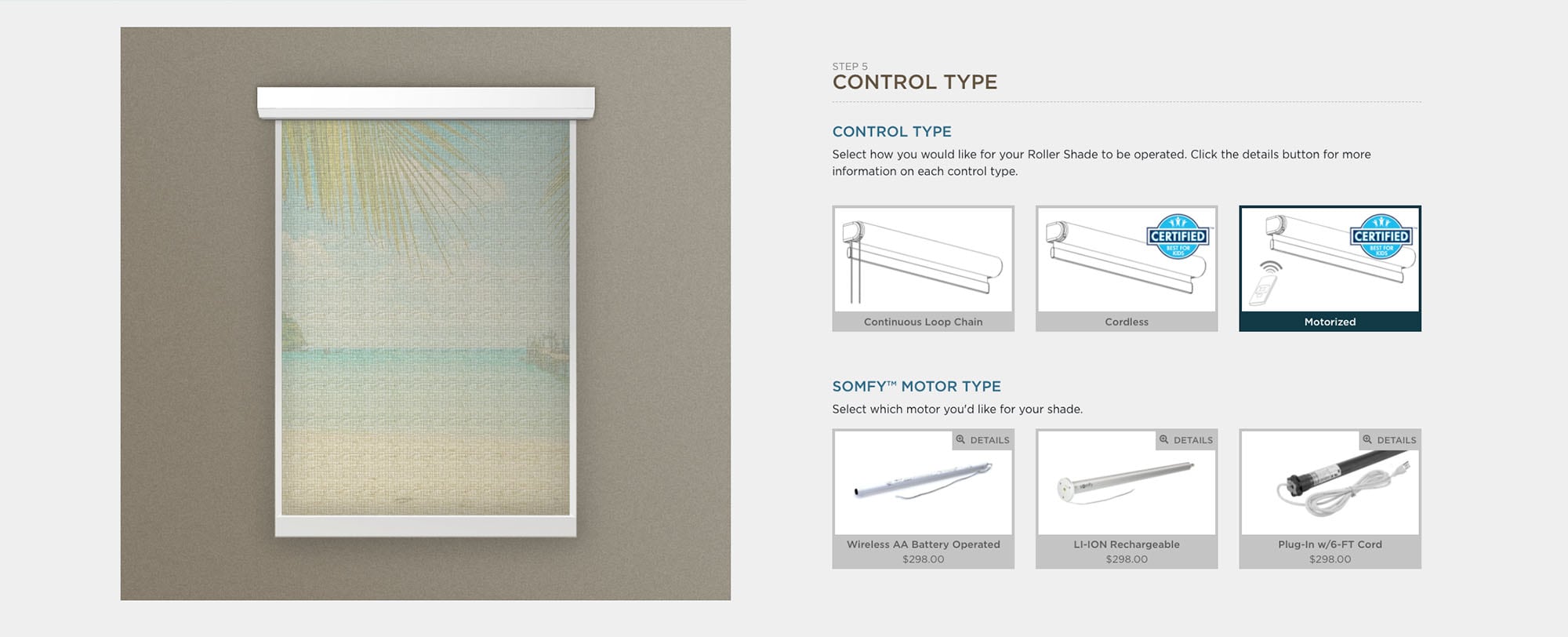 Our wizards are smart — they'll save your progress as you go, make smart suggestions, and never present an option that's incompatible with your prior selections. They even include measuring guides, high quality images, and present clear errors — for instance, if you forget to select an option such as the finish of your rod.
Let's go over how fantastically easy it is to order your Traverse Rods, French Rods, and more!
Available Wizards
Our Wizards are available for the configuration of our most popular products.
Ordering Custom Drapery Hardware
Customizing your drapery hardware is effortless. Our wizards guide you through question-by-question, offering helpful tips and visual diagrams to assist you along the way.
Getting Started
Each wizard is slightly different based upon the product. We generally start out asking questions about your rod length, and if available, whether you'd like a single or a double rod. We then proceed to ask questions such as how you'd like your rod mounted.
Intelligent Customizations of your Drapery Rods
We've strived to build these wizards in such a way that the right questions are asked in the right order, so you'll never feel like you're lost or not in control of the customization process. Do you want mitered returns? Great! The wizard will skip asking you which finials you want. Don't want mitered returns? Great, you won't be asked for the mitered return length.
The wizards will even make intelligent guesses for certain selections, such as auto-selecting a coordinating traverse track color based upon your selected fascia finish. Ease of use is the name of the game with these wizards.
A Visual Experience
To aid in your decision making, nearly every option is presented in a visual fashion. You'll be able to visually see the options, such as comparing ceiling mount brackets with standard wall mount brackets, or passing rings vs regular rings. We believe this layout style significantly increases the speed in which you can configure you custom rods.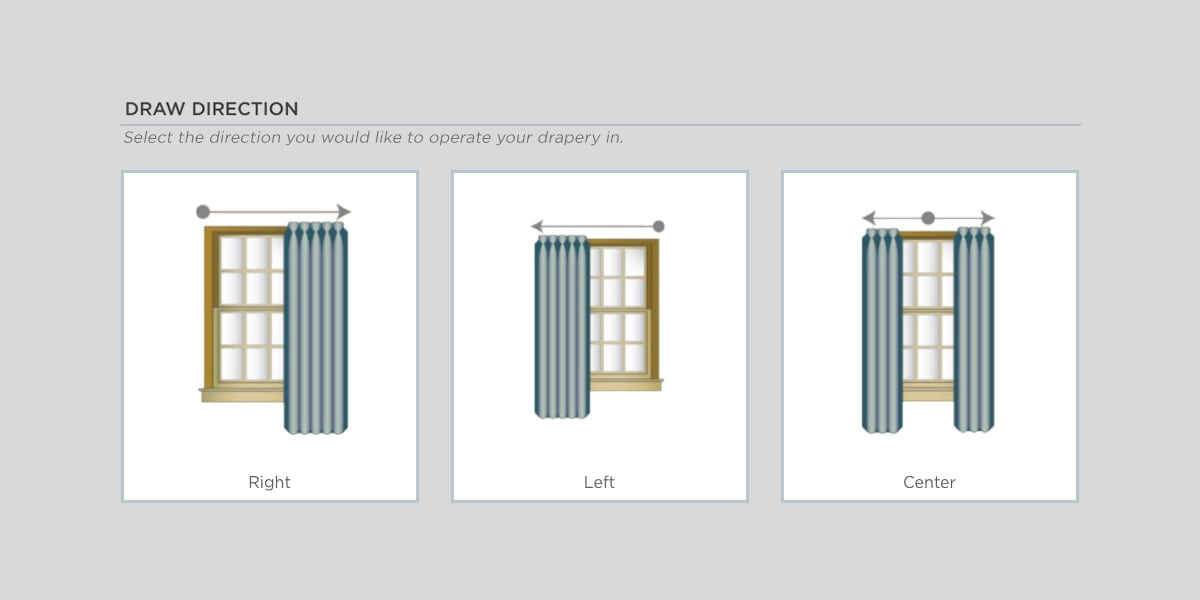 When you're finished customizing, you'll be presented with a visual review of your selections to ensure you've selected exactly what you want.
Change Your Mind?
No problem! You can always go back and amend your selections. If doing so nullifies another selection you made, we'll let you know. Our product configuration wizards are intelligent enough to know when a conflict exists, and then present you with clear information on how to address the conflict.
Keeping You in the Loop
Each wizard works for you by ensuring you're aware of what exactly you'll receive based on your prior selections. For instance, for Traverse Rods, we'll let you know the number of end and center brackets that we have calculated you need for the length entered — they come included with Traverse Rods. Another example is ball bearing carriers; we'll let you know how many come with your Traverse Rod based upon its length. Of course, you can always add additional items such as brackets or rings if you'd like.
Ordering Custom Roller Shades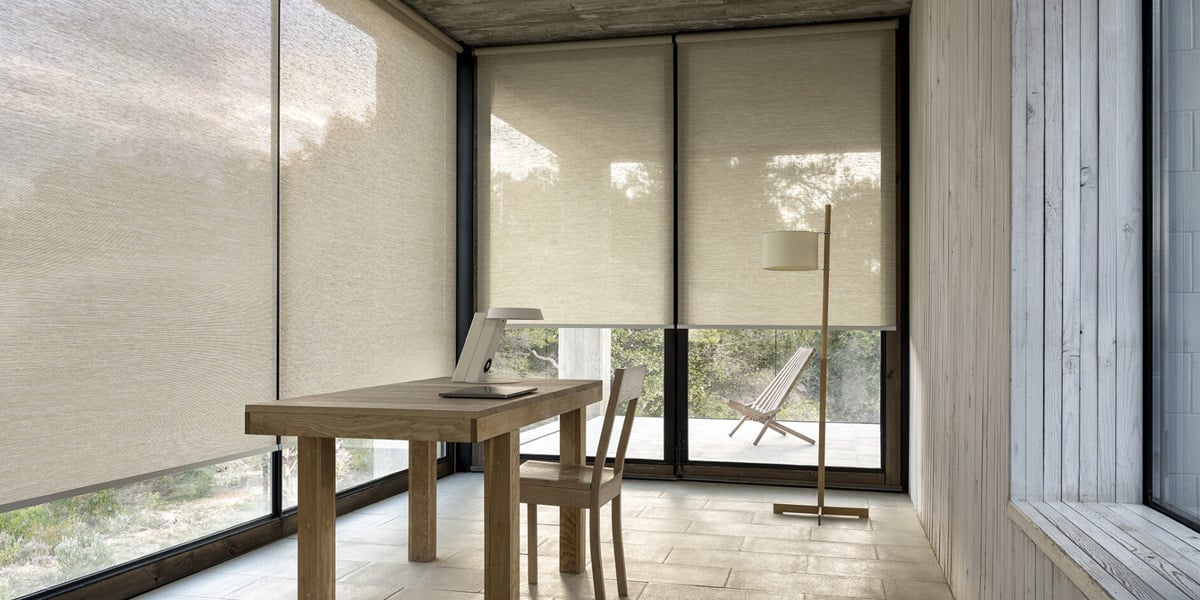 As with our drapery hardware wizards, we offer a wizard for Menagerie Roller Shades. This wizard elegantly guides you through the entire customization process, from fabric selection to control type. Just as intelligent as our other wizards, when you customize a roller shade you'll be guided along the process.
Fabric and Light Filtering Simulation
One of the most useful features of our Roller Shade wizard is the ability to select any fabric you'd like, and then see that fabric against a light source.
This online simulation is perfect for comparing the openess of differnt fabrics. Best of all, you'll be able to see what your selections look like in a simulated window.
At Menagerie, we understand the importance of fabric selection, which is why we offer four categories of fabric: Light Filtering, Blackout, Solar Screen, and Natural.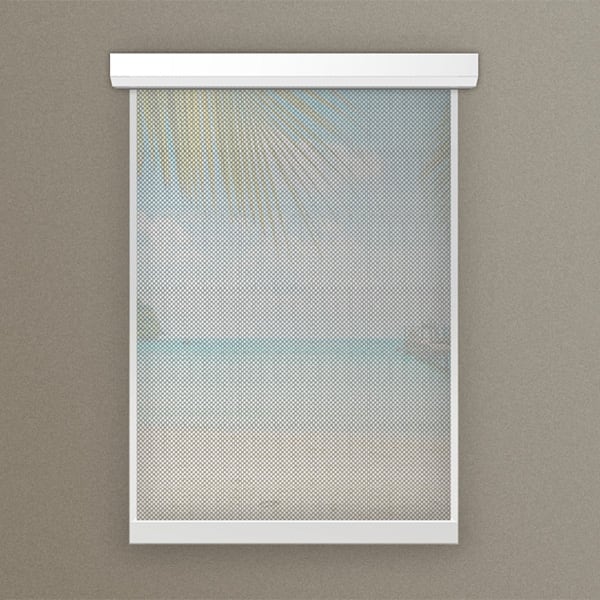 Custom Roller Shade Control and Motorization Options
When you customize your roller shade, you have the option to select from three different control types: Continuous Loop Chain, Cordless, or Motorized. For motorization, we offer AAA battery-powered, LI-ION powered, and plug-in styles. That's not all, as we even offer several remote and wall switch options. We think you'll love the flexibility of our Roller Shade wizard.
From Customization to Production
At the end of every wizard, you're invited to add your custom-designed product to one of your projects. This allows you to save your customizations while you finish browsing the rest of our collections. When you're ready to checkout, you can easily add your project to the cart and proceed to checkout. After purchase, Menagerie experts individually review your customizations. If we have any questions or notice anything out of the ordinary, we'll reach out to confirm everything's exactly the way you want it.
Earn Rewards as a Reseller
If you're a reseller and haven't heard already, we've introduced a fantastic loyalty program that provides you with significant rewards. Every purcahse you make, as a reseller, automatically earns you loyalty points. Not a reseller? Become a Menagerie Reseller today to start earning!