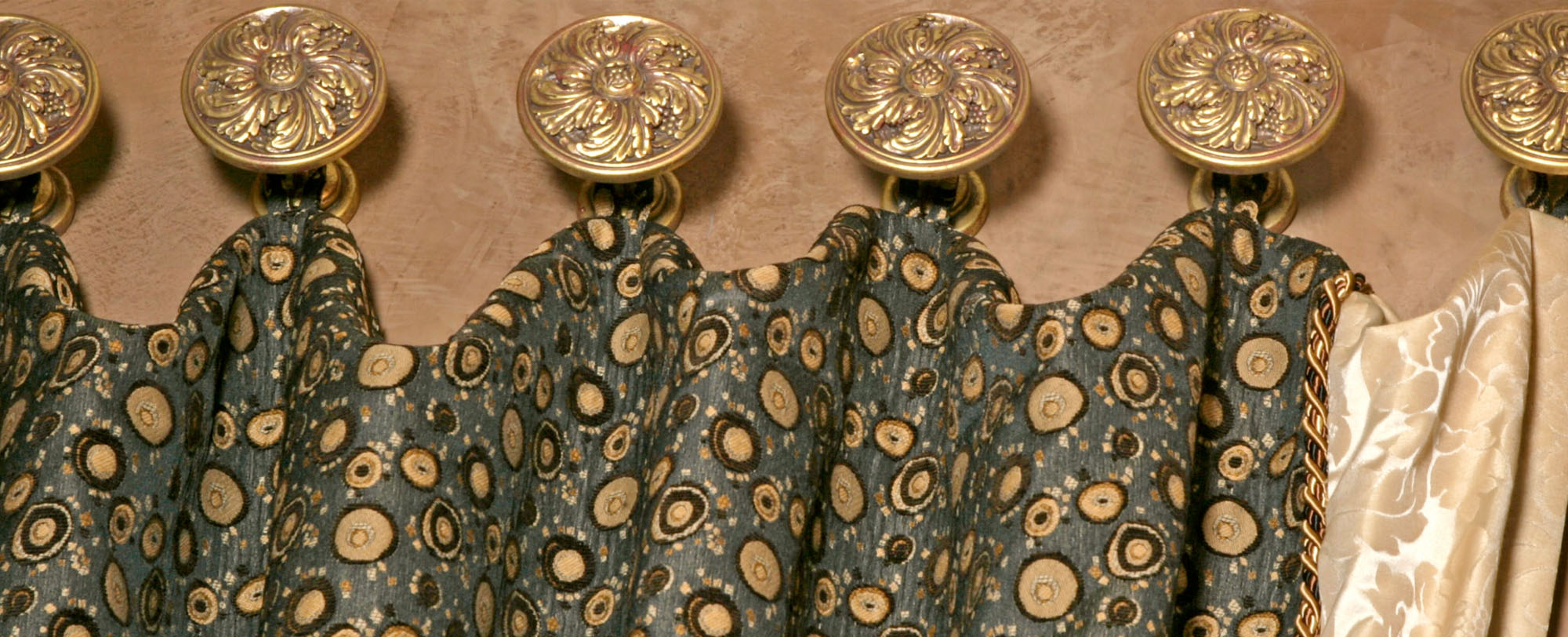 Beautifully Hand-Finished
Each holdback is made from qualitiy materials and finished by hand.
Multiple Designs Available
Several designs are available, from simplistic to flourish.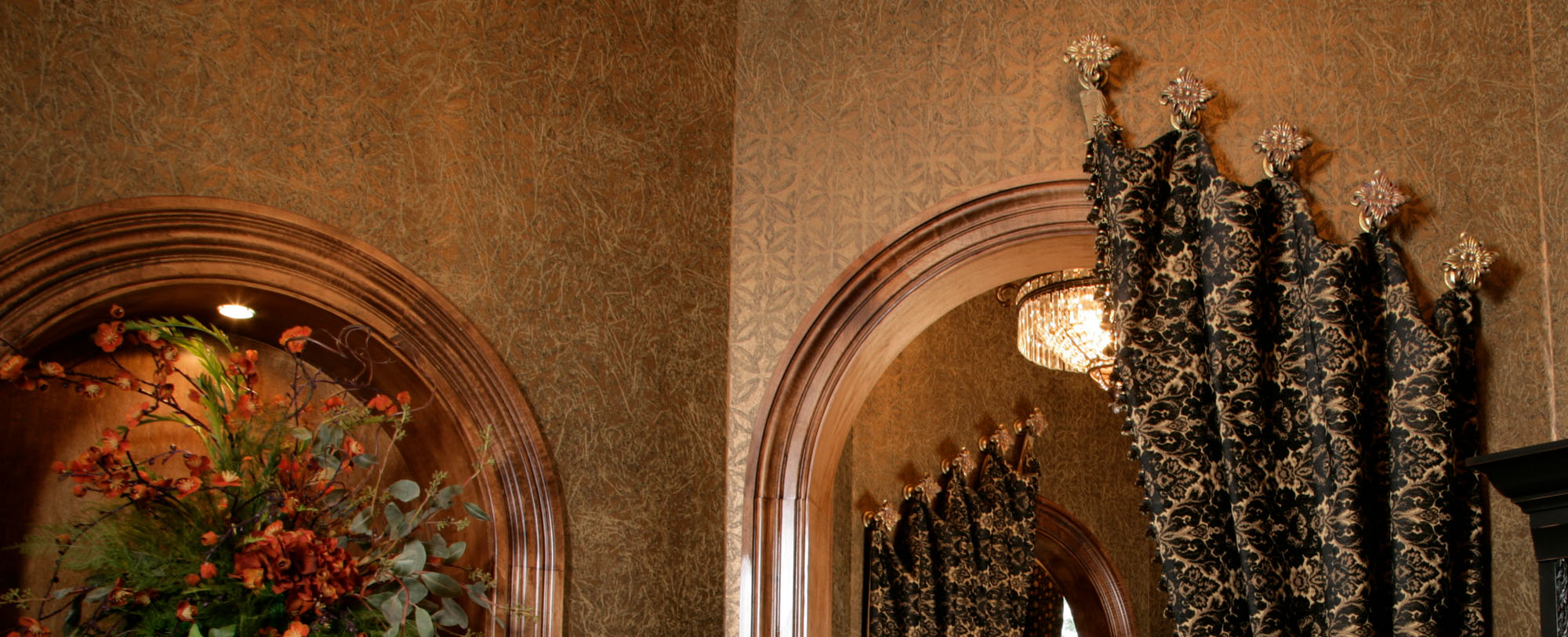 Hand-Forged Metal
Each piece created by skilled artisans specifically for Menagerie Hardware.
Easy-To-Install
Crafted with extended mounting brackets so fabric can be placed behind each piece.
Multiple Designs and Finishes
Ten unique designs, each offered in four old-world finishes.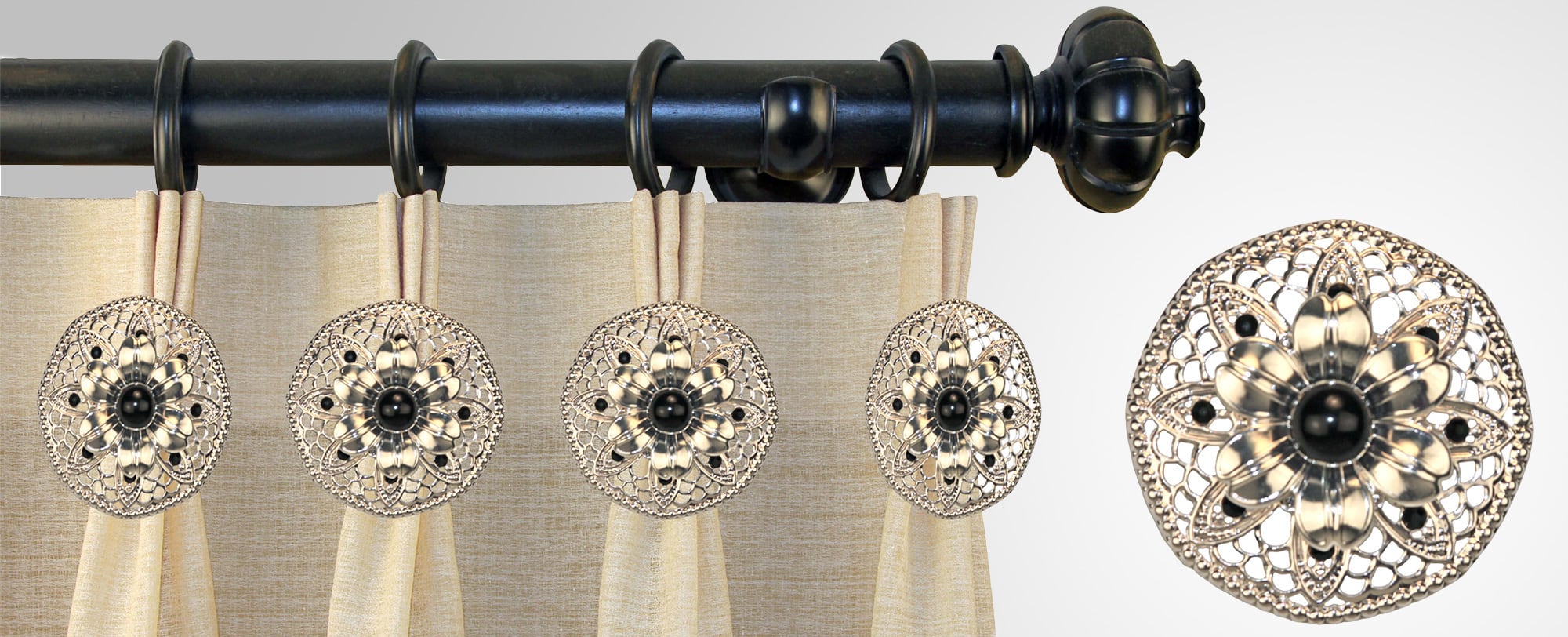 Beautiful Hand-Made Designs
Each piece is individually crafted by artists and exclusively available through Menagerie.
Natural Materials
Constructed with authentic cultured pearls, Jewels, Stones, and plating.
Multiple Designs and Versatility
Over 36 designs can be used to accent drapery panels, pillows, or table skirts.