Published
The Benefits of the Coulisse™ Absolute 2.0 Roller System
The Coulisse™ Absolute 2.0 Roller Shade concept was designed to combine beauty and functionality in a modern roller shade concept that offers simplicity, safety, and efficiency.
Roller Shades are affordable, easy to maintain, and are offered in a wide range of options. Consumers desire simplicity, ease of operation, versatility, and innovative functionality when selecting roller shades for the home or office.
The Coulisse™ Absolute 2.0 modular window coverings system is more than a roller shade clutch system. It offers unsurpassed versatility by combining the features found in child-safe corded systems, cordless systems, and motorization — all integrated into one roller shade design concept.
Elegant Mounting Brackets and Covers
The basic principle of the Absolute 2.0 is the bracket design, which is symmetric and can be used on either side of the shade. Once you select the control side of the bracket, the system provides you with a snap-on dial control mechanism and handsome snap-on mounting screw covers with matching side bracket cover caps. This enables use with either an inside or outside mounting application because the bracket covers extend over the entire surface and edge of the bracket.
You can choose from 12 different metal and polypropylene bracket covers — all with color coordinated hardware component finishes.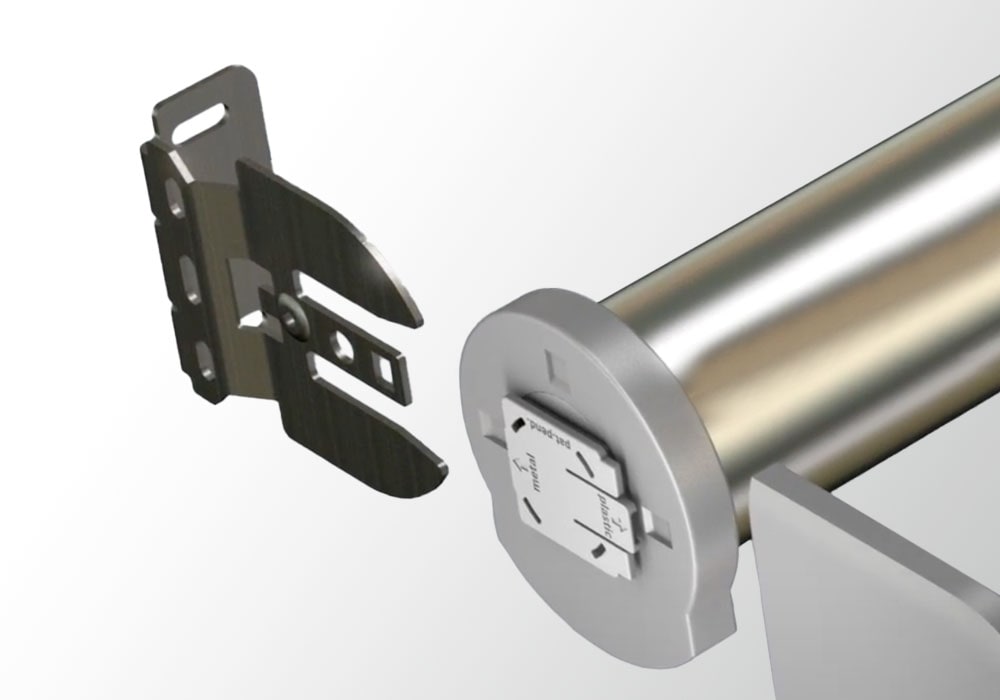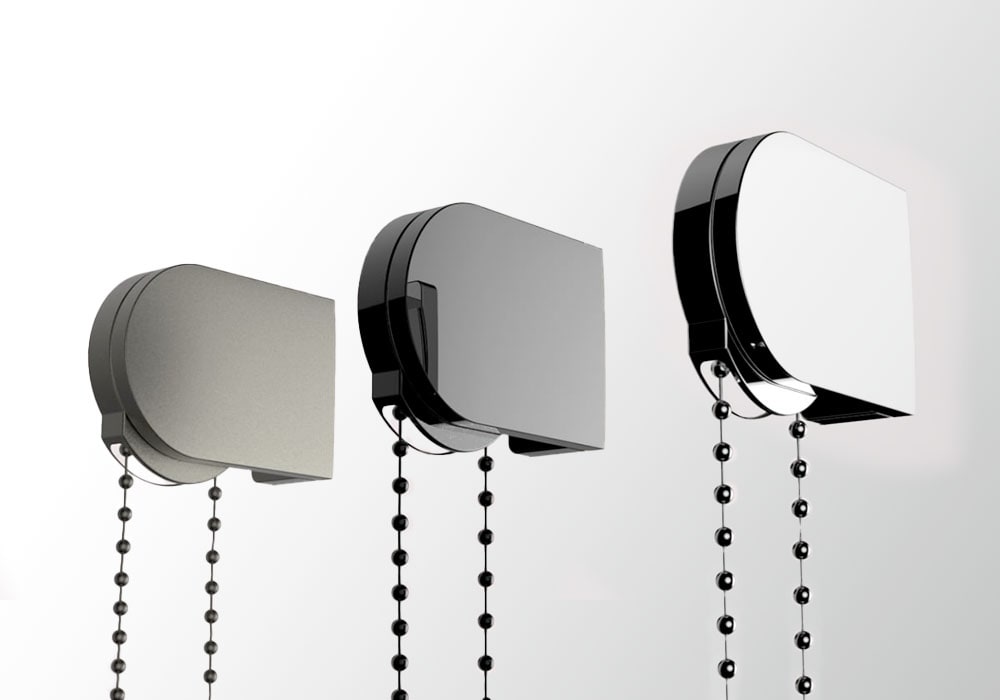 Mutiple Control Types — Including Motorization
The Coulisse™ Absolute 2.0 Roller System can be controlled by a traditional chain designed with a break-away child safety device. It can also be built as a cordless or motorized shade. Motorized options include battery powered, LI-ION rechargeable, and plug-in systems.
A single or multi-channel hand held remote device allows you to set-up and control roller shade operation. Start and stop functions can be setup or modified at any time. The below video demonstrates how easy it is to operate the remote.
Effortless Installation
The Coulisse™ Absolute 2.0 is incredibly easy-to-install and can be done by one person. The bearing pin on the lead side of your installation makes it easy to place your shade in the proper position, and the length of the bearing pin allows you to adjust the shade position in a window if your tube length is a bit-off.
The unique feature of the Absolute 2.0 concept is that you can use the same mechanism for manually operated, cordless, and motorized shades.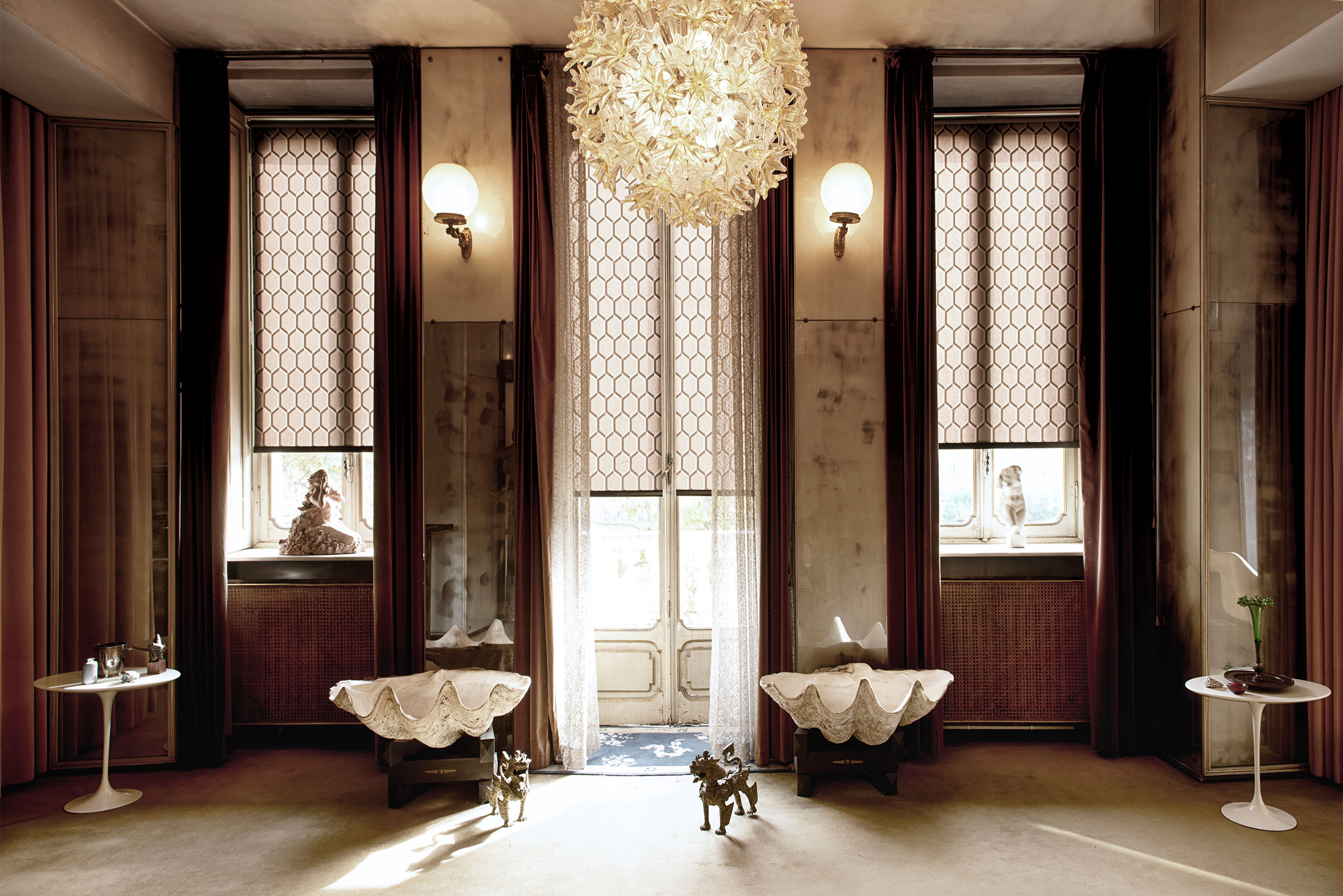 Fabric: The Star of the Show
Coulisse™ understands that the star of the show is the shade fabric, and the aesthetics of the Absolute 2.0 shade system is designed to compliment it.
Light Filtering Fabric

Offers privacy while allowing some opacity to slightly luminate through the shade fabric.

Blackout Fabric

No outside light will pass through the shade fabric.

Solar Shade Fabric

Offers superior UV and heat resistance protection. Fade resistant fabric available in various degrees of light transparency.

Natural Fabric

Light filtering natrual fabrics woven from exotic wood, jute, and other durable and sustainable materials.
Virtually explore all available fabrics in our online shade configurator, which is built with smart technology and can recognize the attributes associated with the fabric you select — this enables it to guide you through all available options as you customize your roller shade.
Connect Multiple Roller Shades
The Absolute 2.0 concept can adapt to a square or round cassette application by snapping the control mechanism to the metal end-term square or round cassette. You can also install multiple shades in longer windows without mounting brackets next to each other because the Absolute 2.0 bracket will allow color coordinated snap-on dials and bearing pins to be mounted on either side. This enables you to measure longer windows to have each shade meet at the mullions for a continuous flow of fabric down the length of the window.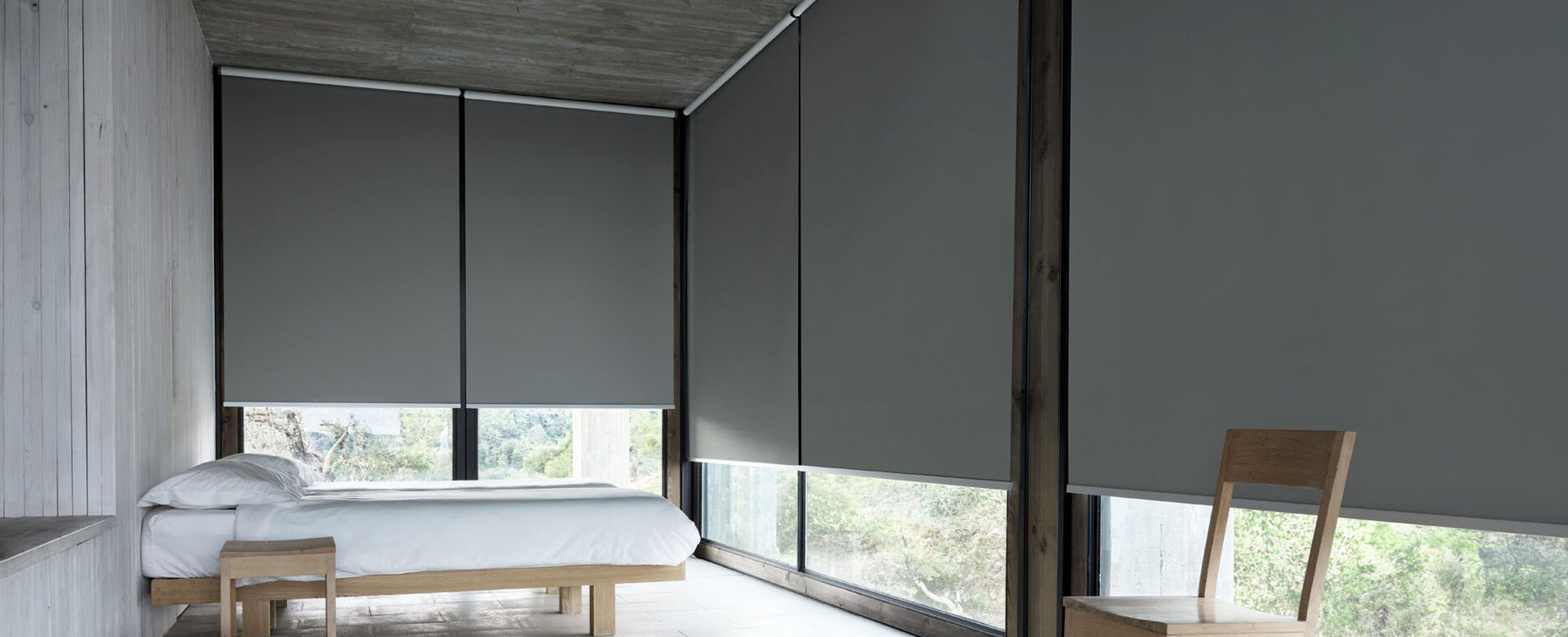 Coulisse™ has mastered the chain pull and shade adjustment issues with the Absolute 2.0 concept by offering breakaway chains for child safety, and a twin pull safety option with decorative cord pull finials. Adjusting where the shade bottom stops is as easy as putting your shade in the position where you want it to stop and then slightly turning a slender color coordinated disc found on the dial-side control mechanism next to bracket cover (see video below). This same adjustment disc is located on the Absolute 2.0 cordless and motorized system.
The Coulisse™ Absolute 2.0 roller shade system offers attractive modern sophistication in a convenient and easy-to-install innovative design concept.
At Menagerie, you can fully customize your Coulisse™ roller shade using our online wizard, which will walk you through each step — from fabric to control types and motor options.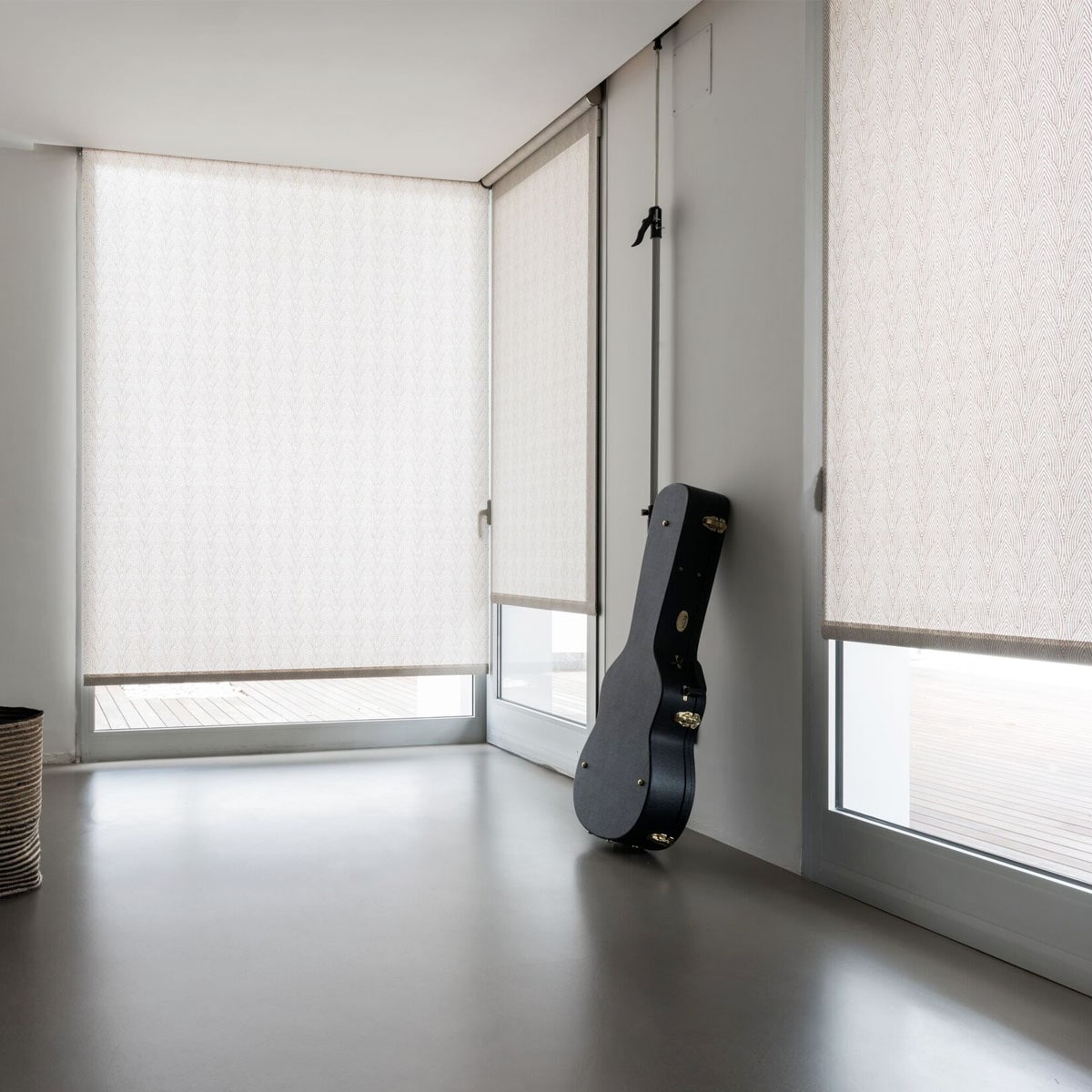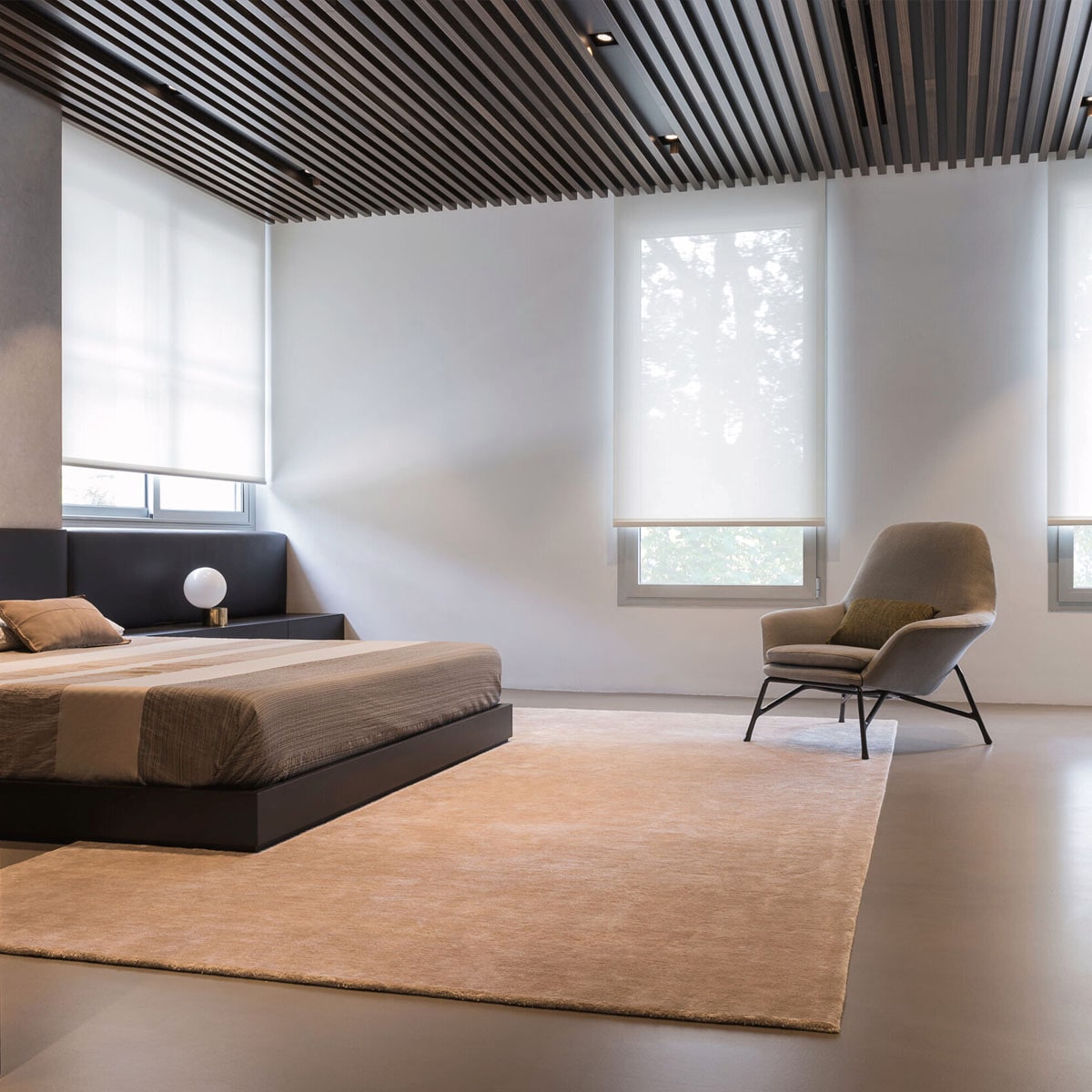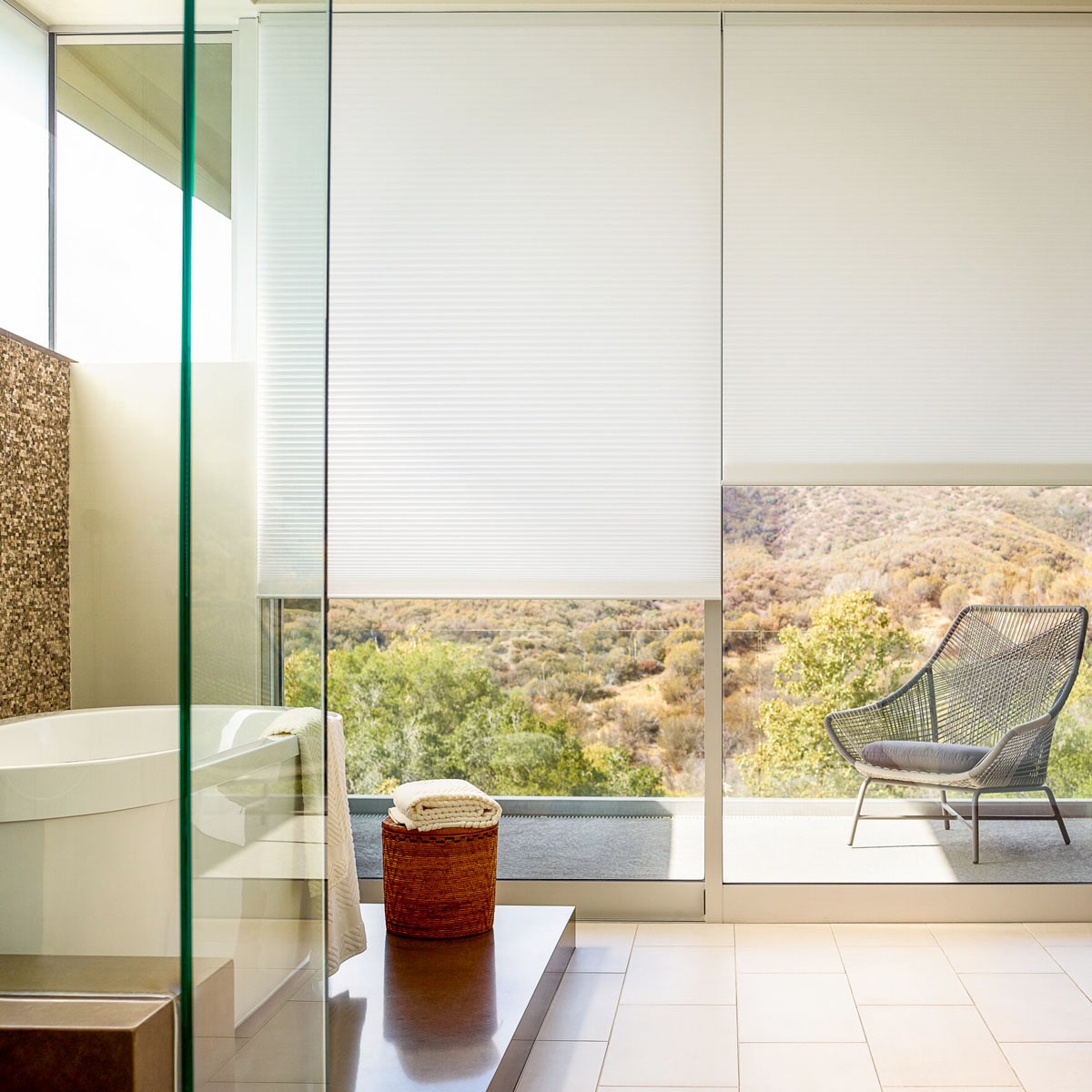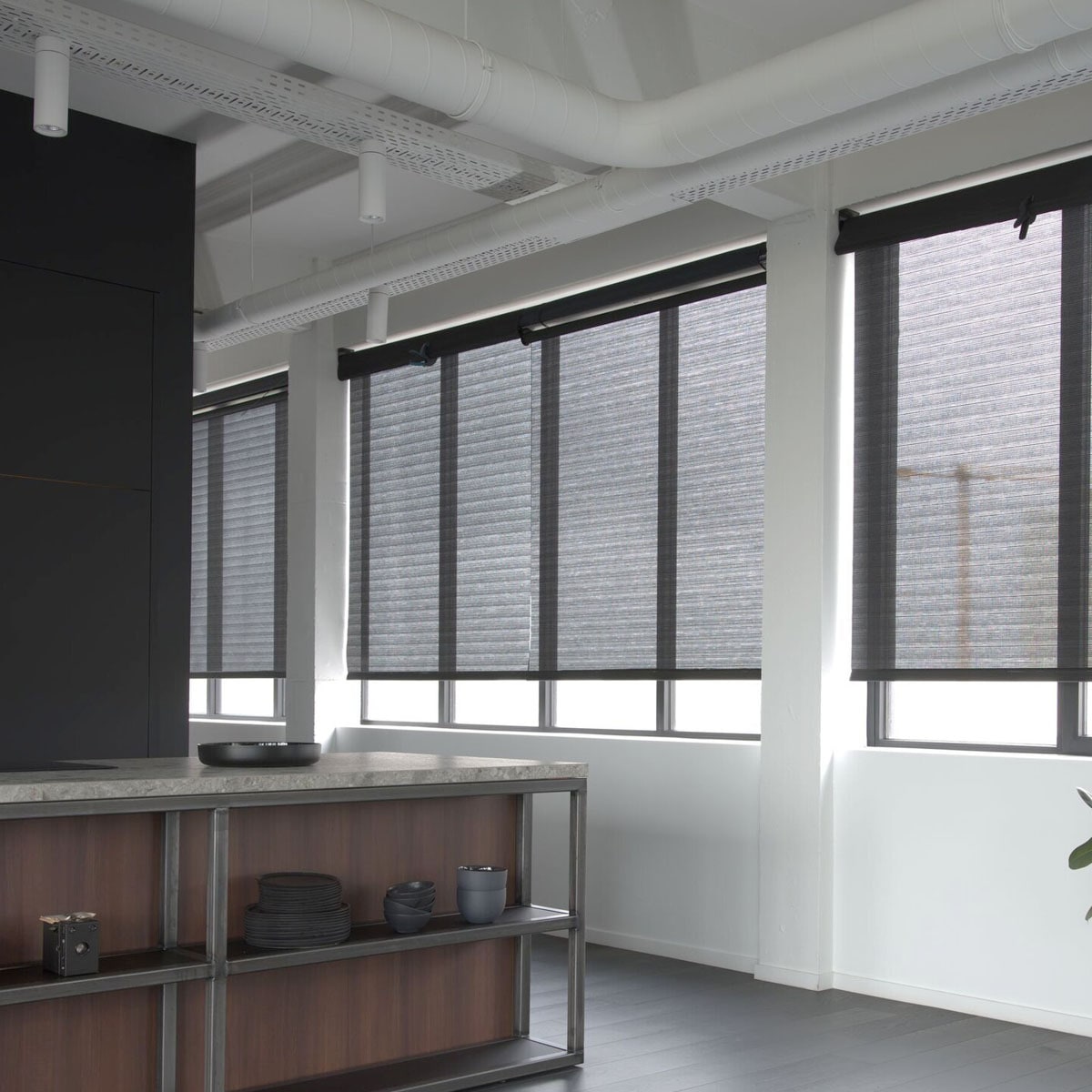 For more innovative window treatment options, along with coupon codes and discounts on Menagerie products, register today.