Published
Wood vs. Metal Window Treatments
When it comes to decorative window treatment hardware there are basically two choices, wood or metal. We'll discuss their differences and why you may choose one over the other.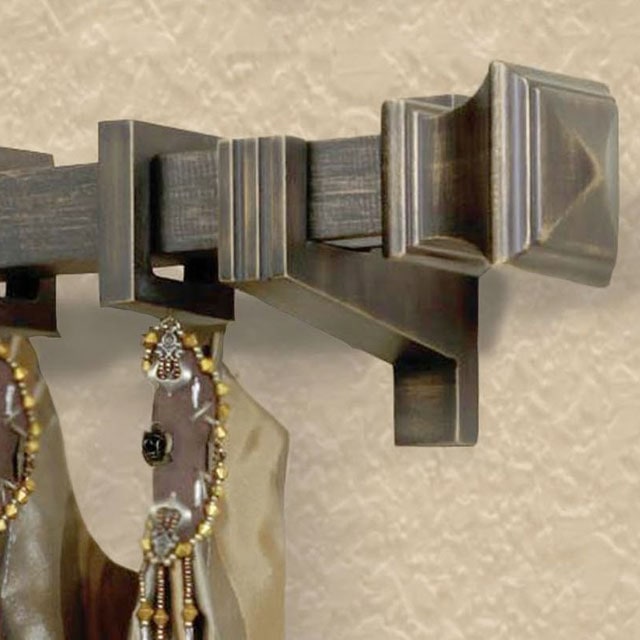 Traditionally, one would consider wood hardware to have a natural and sustainable element and metal hardware to have a modern or contemporary appeal. However, you can find both choices and more in either wood or metal drapery hardware. Wood drapery hardware allows you to offer a diverse range of faux finishes or apply stains and paint that only be produced on wood.
Benefits of Wood Rods
Wood offers the versatility of creating shapes on rods and finials that can't be done with metal, so fluted or reeded rods — such as those featured in our popular Menagerie Hardware product line — can be created with textured finishes that can bring warmth and depth into a room.
A Houzz article, Curtain Rods: Wood or Metal? by Shoshana Gosselin describes how bigger windows require larger diameter rods that can only be obtained in wood. When using metal rods, weight can become an issue fast when you start with larger diameter rods.
Another benefit of wood drapery hardware is how easy it is to install. Rods are easy to cut, and finials just screw into each end. Today's innovative traverse rods can have wood rod fascias that offer the decorative wood look with a functional traverse extrusion that will pull curtain panels weighing up to 80 lbs. in lengths up to 32 feet.
Benefits of Metal Rods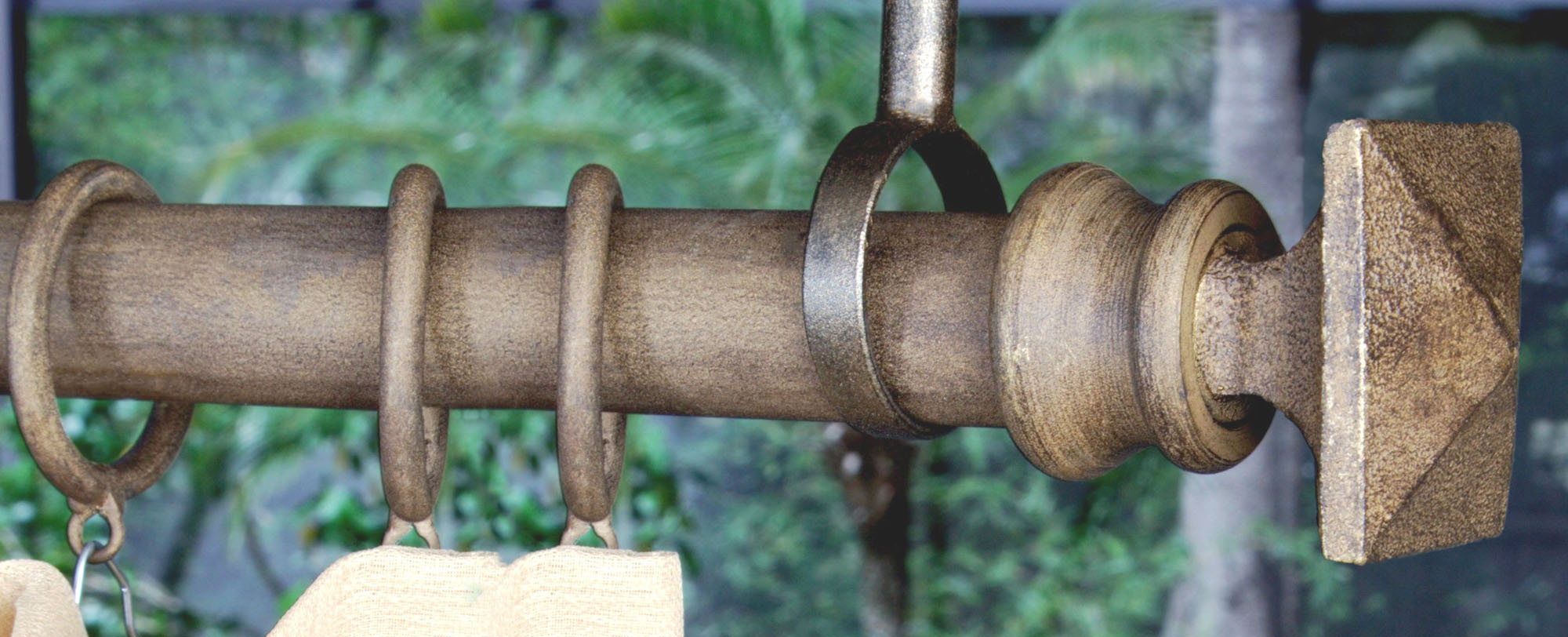 Metal offers a contemporary and modern element when forged in plated or anodized finishes. Metal can also be produced to express an old-world finish, and powder coating metal can provide added protection from scratching or rust.
The Shoshana Gosselln article points out that metal drapery hardware can also break up a room that may have a lot of wood elements in it already.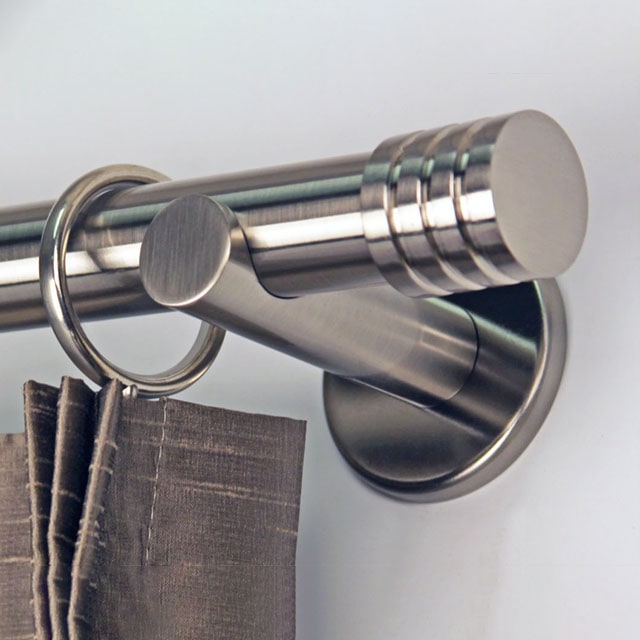 The final choice is yours when it come to drapery hardware. The past hardware creations and current innovations have allowed both wood and metal drapery hardware composition to be viable choices for whatever look you want to achieve with your installation.