Published
Why Choose Traverse Rods?
There is a multitude of innovative options now available for covering the windows in your home. Over the years shade fabric manufactures have developed beautiful and intriguing interwoven shade materials that provide any level of privacy you desire while transforming your windows into works of art.
You may ask with all these shading options available, when would choosing a traverse rod system be the right choice?
What is a Traverse Rod?
Let's start by explaining what a traverse rod system is. A typical traverse rod is a horizontal extrusion that holds carrier clips that move along a slot across the bottom of the track. The carriers have small openings or snaps that allow fabric curtain panels to be attached either by drapery pins or fabric tape. Traverse systems can be manufactured as a standard track which is usually white, or they can be fabricated by combining an extrusion with either a wood or metal rod fascia that creates splendid looking drapery hardware offering a variety of functional attributes. These attributes can include cord draw (center draw, or right/left draw), baton draw, and motorization options.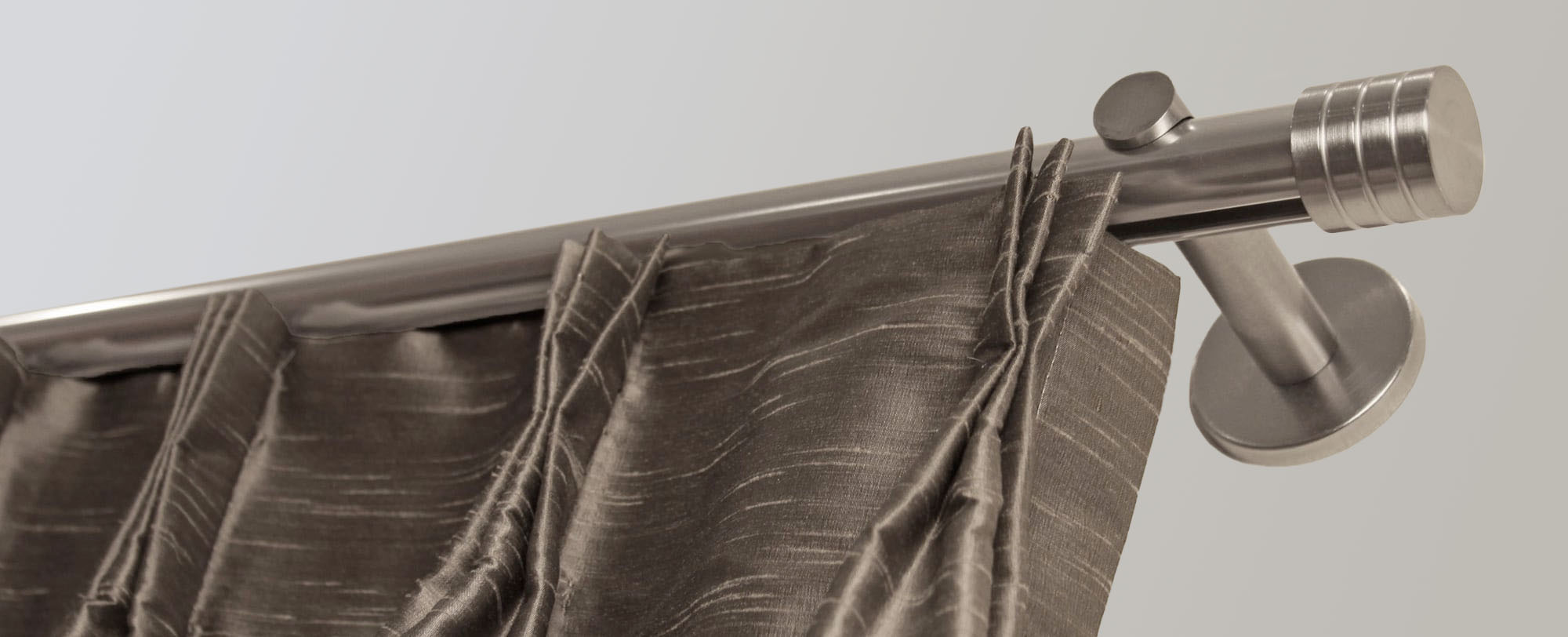 Reasons to Choose a Traverse Rod
Why select a traverse rod? In many instances the window is too high or wide for a blind or shade, or you may want to create privacy over a sliding glass door or French doors. Maybe you want to layer fabric so that you have sheer fabric during the day and privacy in the evenings. We've been told that some people want to match or blend with the fabric that is used on their furniture with what they use in their windows. Probably, the most popular explanation is that there is no better way to soften and influence the complexion of a room than to frame the window with beautiful traversing fabric drapery panels.
Traverse rod systems can be placed behind cornice boards or constructed from modern looking H-rail extrusions that offer a clean contemporary appearance in either a single or double traverse rod system.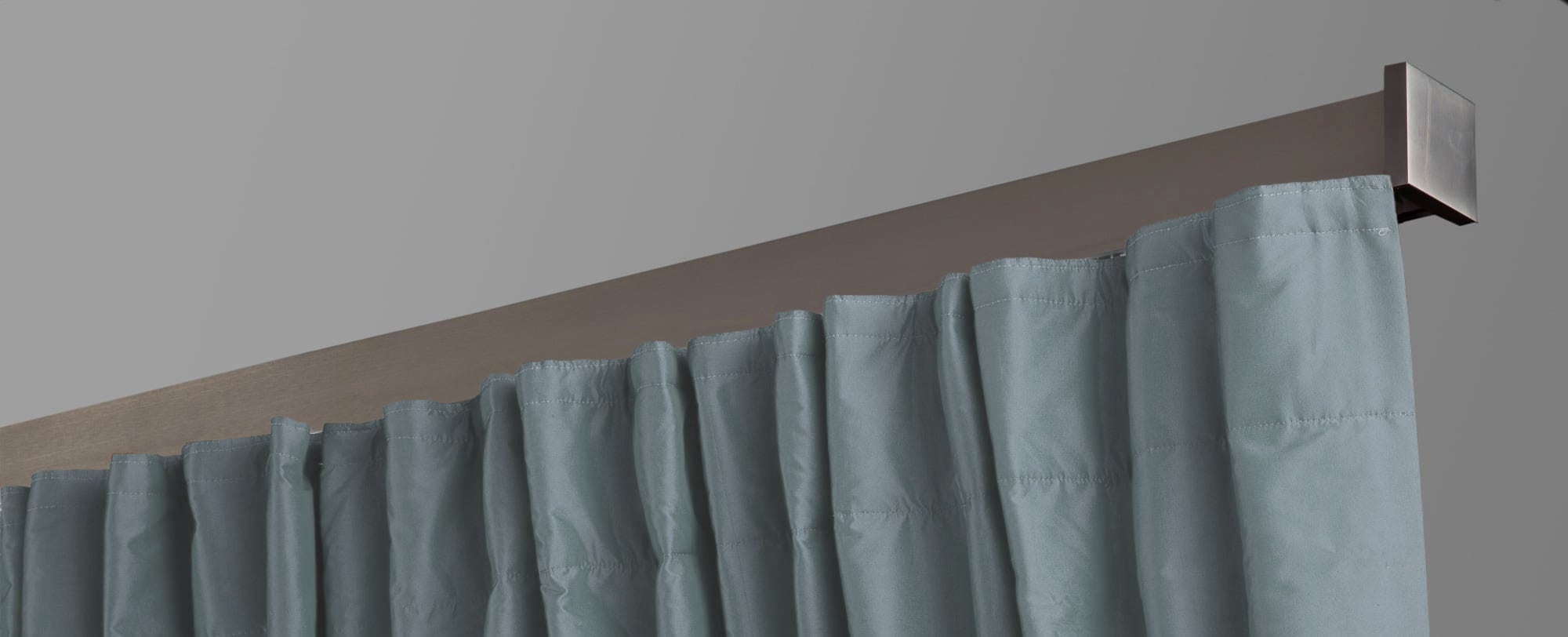 Over time the window treatment industry has added innovative decorative traverse rod applications that can carry heavier panels seamlessly across incredibly long tracks. There are now double channel extrusions that can carry up to 80 lbs. of fabric. There are rust resistant outdoor traverse systems that can be used in gazebos or outdoor patios.
Unique Qualities of Traverse Rods
One of the special features offered with traverse rod systems is their ability to frame the window with beautiful fabric stacking on both sides. You can only get this effect with drapery panels. Window treatment fabric workrooms offer a variety of pleat options ranging from traditional pinch pleat and pencil pleat to French pleating, Parisian pleating, cartridge pleating, inverted pleating, grommet pleats, and several options in ripple-fold pleating. Each of these pleating options has its own unique appearance that sets the style of your drapery panel right where it is attached to the traverse rod.
When selecting window enhancements, we should embrace all the options available and enjoy the process of selecting what is right for you. As for our home, we selected inside mount solar shades for providing light and heat control during the day. We then framed each window with fabric panels on a customized traverse rod system so that we can have ultimate privacy in the evenings.
— Tom Howard
President, TMS-Menagerie