Updated
The New Menagerie Website
We're proud to announce the new Menagerie website, now fully launched! We're very much looking forward to your feedback and hope you enjoy the site.
After planning and developing for nearly two years, the new Menagerie website is now live. We've worked hard to make our new website as user-friendly as possible. On our site, you'll notice clear and beautiful product photos, helpful tips, and an easy to use quote and checkout system.
Below, we've rounded up some great new features of our website. We hope you find this information useful, but please do reach out to us via our live chat or call us at 407-339-4768 if you have any questions.
Designed for Resellers
Our website was designed from the ground up with resellers in mind. Resellers may create an account to access wholesale pricing, enhanced customer support, and a custom Reseller Portal which is specific to each reseller.
Resellers may create multiple quotes, sidemark items in quotes, and — for the first time ever — checkout and buy online! We've provided multiple tools for resellers to ensure that they can easily browse by collection or product line, add products to multiple quotes, and ensure orders are sidemarked and drop shipped to the appropriate location.
Of course, resellers have exclusive access to Menagerie wholesale pricing — the most competitive pricing in the Interior Design and Window Treatments industry.
Customize with Smart Wizards
An industry first, Menagerie has introduced Smart Wizards across multiple product lines, including but not limited to, French Rod Returns, our Traverse Rods collection, and our popular Fast Track system.
These Smart Wizards guide you through customizing your rods, providing helpful information and guidance as you design. They are a truly revolutionary online experience for the Interior Design industry, and one which our customers have lauded.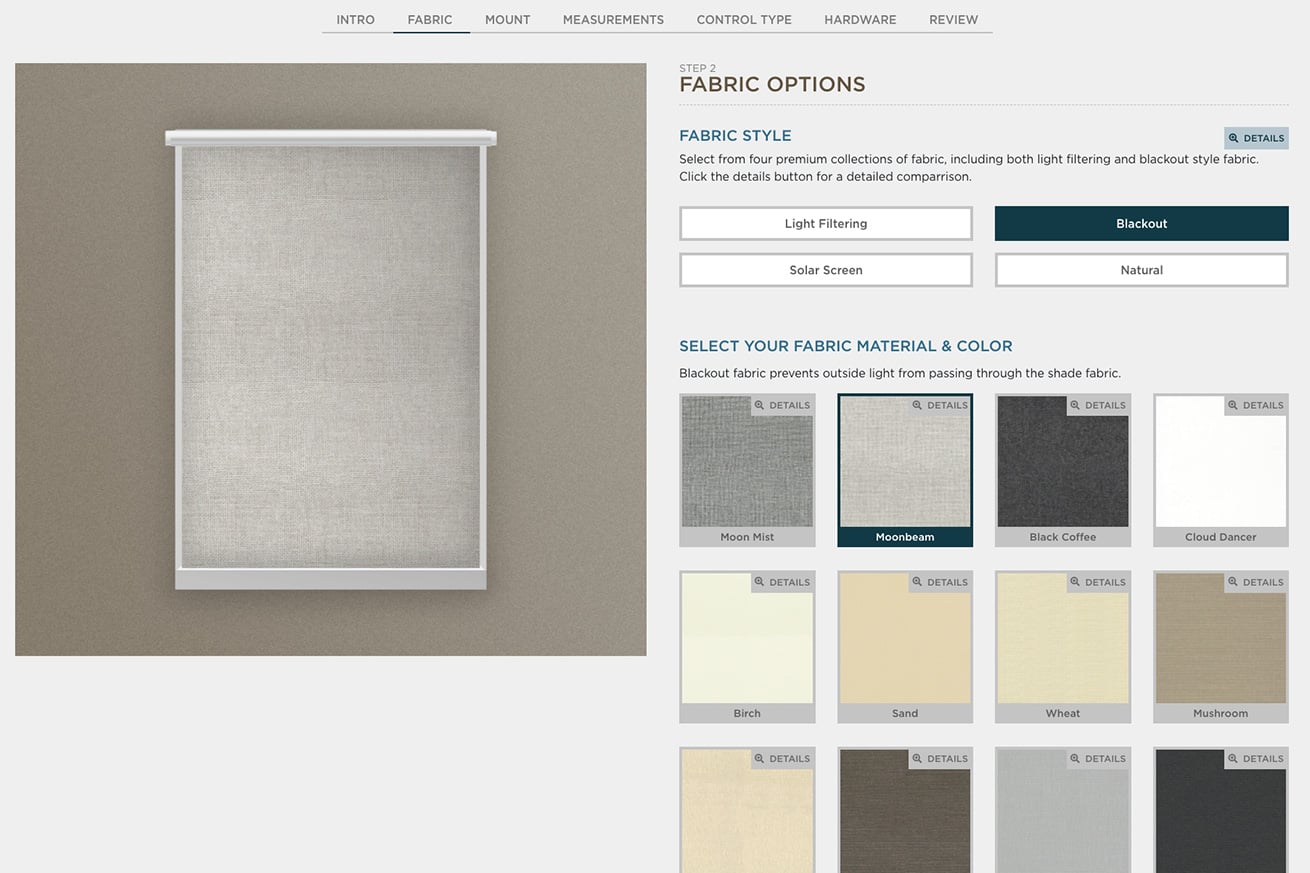 A Focus on Customer Service
Above all else, our goal was to provide the very best customer service possible. From live-chat where you can instantly speak to one of our knowledgeable customer service agents, to high quality photos that perfectly depict our products — our focus is on our customers. We'd love to hear your feedback!