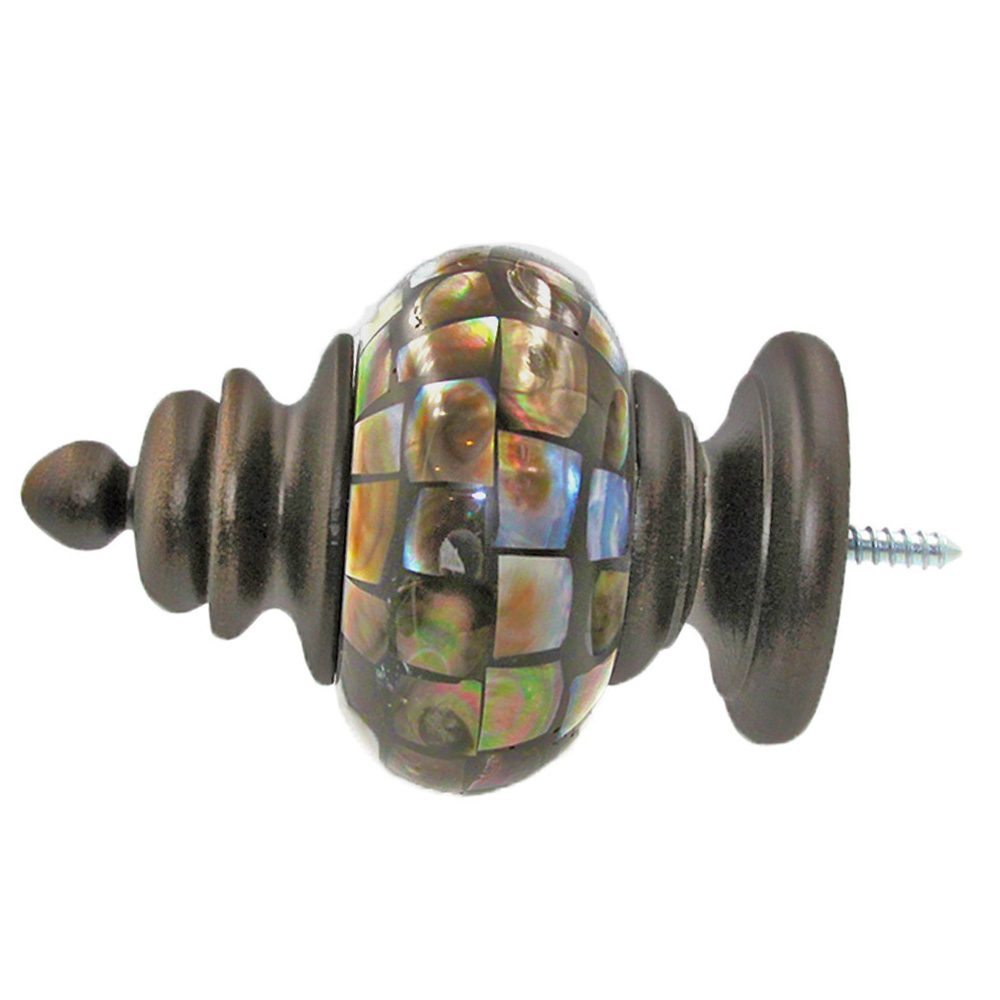 Product Details
Capiz Shell Finial - F019
Description
This finial is hand-crafted from wood and genuine Capiz shell. So what is Capiz shell? It is the natural and plentiful semi-transparent outer shell of a marine mollusk found at sea in the Western Visayas region of the northeastern portion of the Philippine Islands. Capiz shell is used by artisans for creating pearlescent jewelry, lamps, and other home décor.
Sold as: Each
Dimensions

3.75

W x

3.75

H x

4.50

L
Collection:

Product Line

Sold As

Each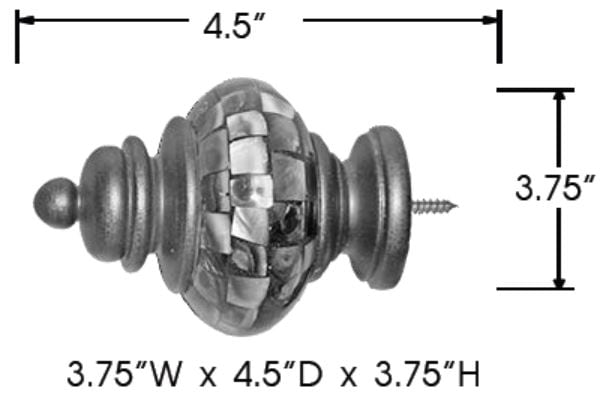 Explore More from Combination Traverse Rods
Recently Viewed
No recently viewed products yet.