Published
Announcing the 2022 Holiday Drapery Hardware Sale - Save 20% on Everything
Our Annual Holiday Sale is back, and better than ever! Now through January 4th, save 20% site-wide on Menagerie custom drapery hardware!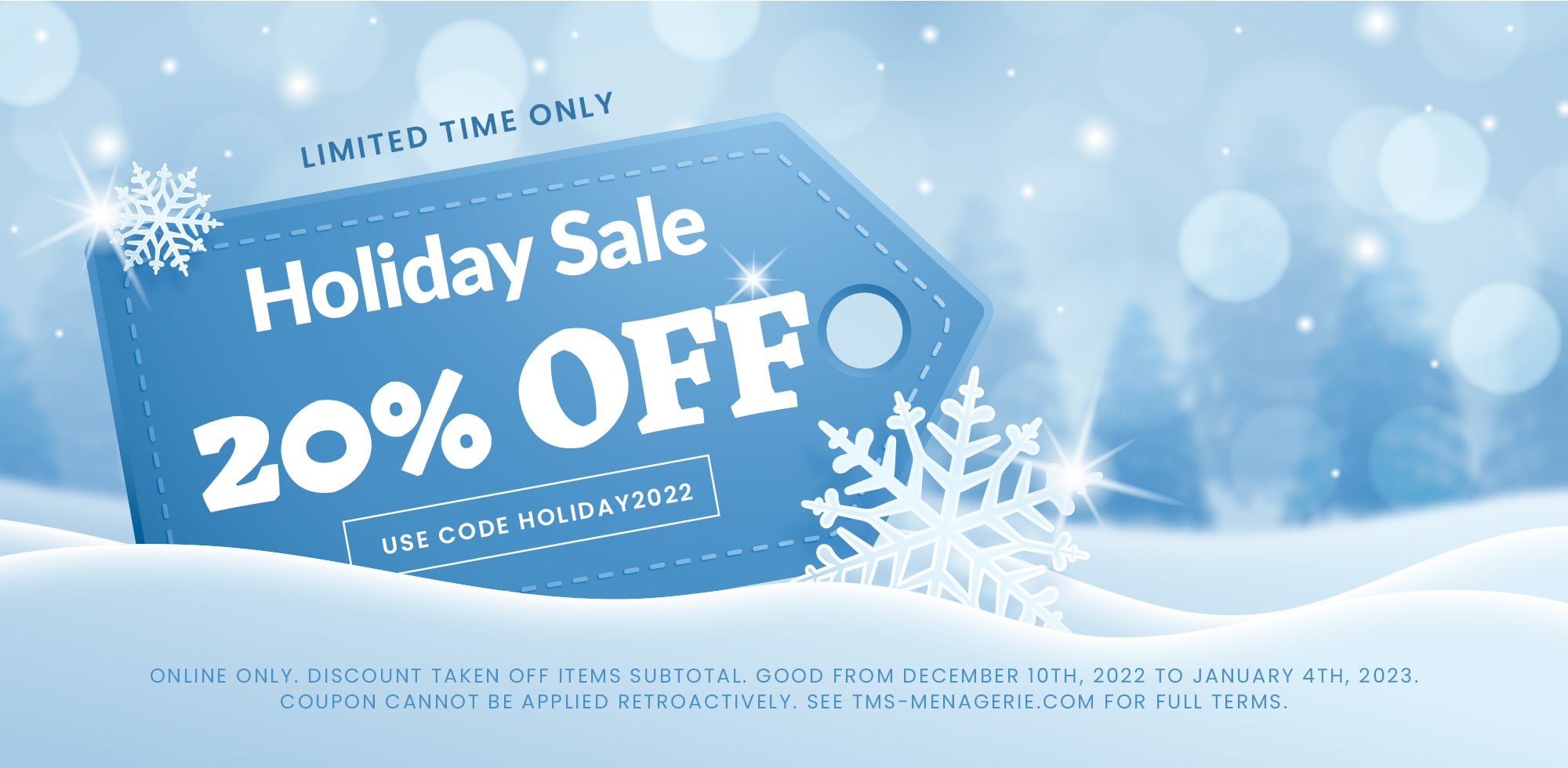 UPDATED: Sale Extended to January 19th!
Now through January 4th, 2023 January 19th we're offering 20% off your entire online order. Simply use coupon code HOLIDAY22 at checkout and 20% will be deducted from your subtotal. If you have any questions or would like to speak to our expert drapery hardware specialists, we're open 9am to 5pm EST M-F, with the exception of Christmas Eve, Christmas Day, and New Years Day (observed) January 2nd.
New This Holiday Season: Gift Certificates!

We're pleased to announce the arrival of gift certificates in several denominations! Gift certificates are a perfect holiday gift for parents, empty nesters, new home owners, or that special friend you can never find the right gift for!
Gift certificates can be purchased online in amounts of $50, $100, $250, and $500. You'll receive an email confirmation after purchase with your unique gift card code that your loved one can enter at checkout online.
Follow us on Social Media!
Stay up to date with the latest products, sales, and tips by following Menagerie on your favorite social network.
Explore Menagerie Drapery Hardware
Disclaimers: Expires January 4th, 2023 January 19th, 2023. Cannot be combined with other coupons. Excludes fabric swatch orders. Discount applies to subtotal. Coupon must be entered at checkout. Discount cannot be applied after purchase or to prior orders.